By Chat GPT
(Editor's note: One of the trends that are shaping the future of home care is the increased us if AI – Artificial Intelligence – in Home Care. As part of our ongoing research, we are exploring ways that you can use AI in your work in leading your home care company.) Here is an example.
This article was written by Chat GPT, the Artificial Intelligence Tool offered by OpenAI, a research lab and deployment company. This article was written in a few seconds in response to the inquiry: Write a 750-word blog post about using AI in Home Care to match clients to caregivers and improve scheduling.
What do you think? Let us know what you think about this article in our Linked In Group.
AI IN HOME CARE: REVOLUTIONIZING CLIENT-CAREGIVER MATCHING AND SCHEDULING
In today's fast-paced world, the demand for home care services is on the rise, driven by an aging population and the desire for personalized, in-home assistance. However, managing client-caregiver matching and scheduling can be a complex and time-consuming task. Enter artificial intelligence (AI), which is transforming the home care industry by streamlining these processes, ensuring better matches between clients and caregivers, and optimizing scheduling for improved service delivery.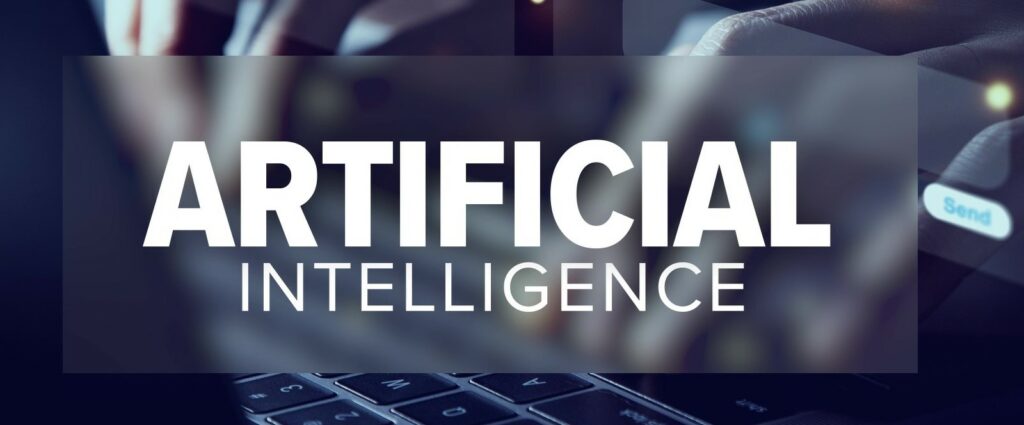 The Challenges of Client-Caregiver Matching
Effective client-caregiver matching is crucial for ensuring the best possible home care experience. Clients have unique needs, preferences, and medical requirements, and matching them with the right caregiver who possesses the necessary skills and personality traits can significantly impact the quality of care.
Traditionally, client-caregiver matching has relied heavily on manual processes, which can be inefficient and prone to human error. Care coordinators and agencies often struggle to consider all relevant factors when matching clients and caregivers, leading to suboptimal outcomes and potential dissatisfaction for both parties.
The Role of AI in Client-Caregiver Matching
AI is revolutionizing client-caregiver matching by leveraging advanced algorithms and machine learning to analyze a wide range of client and caregiver data. Here's how AI is making a difference:
1. Comprehensive Client Profiles:
AI can create comprehensive client profiles by analyzing medical records, care plans, and personal preferences. This allows for a better understanding of the client's needs and helps identify caregivers with the right qualifications and experience.
2. Caregiver Skills and Personality Assessment:
AI can evaluate caregiver profiles, including their skills, certifications, and personality traits. This data-driven approach ensures a better match by considering not only the caregiver's qualifications but also their compatibility with the client's personality and preferences.
3. Real-Time Data Analysis:
AI systems can continuously analyze and update client and caregiver data. For example, if a client's medical condition changes or a caregiver gains additional certifications, AI can adapt the matching process to ensure the best possible fit.
4. Improved Matching Speed and Accuracy:
AI can process vast amounts of data quickly, significantly reducing the time it takes to match clients and caregivers. This speed not only enhances efficiency but also allows for more thorough evaluations, leading to better matches.
The Benefits of AI-Driven Client-Caregiver Matching
The integration of AI in client-caregiver matching offers several benefits to both clients and caregivers:
1. Enhanced Quality of Care:
Clients receive care from caregivers who are not only qualified but also compatible with their needs and personality. This leads to a higher quality of care and increased client satisfaction.
2. Improved Caregiver Retention:
Caregivers are more likely to be satisfied with their assignments when they are matched with clients whose needs align with their skills and preferences. This can lead to higher caregiver retention rates.
3. Reduced Burnout:
Effective matching reduces the chances of caregiver burnout, as they are more likely to feel comfortable and capable in their assignments. This, in turn, results in better care outcomes and a healthier work environment.
AI in Caregiver Scheduling
In addition to enhancing client-caregiver matching, AI is transforming caregiver scheduling, another critical aspect of home care service delivery. Scheduling can be challenging due to the need to accommodate varying client needs, caregiver availability, and last-minute changes. Here's how AI is making scheduling more efficient:
1. Dynamic Scheduling:
AI algorithms can create dynamic schedules that adapt in real-time to changes in client needs or caregiver availability. This ensures that clients receive uninterrupted care even in the face of unexpected events.
2. Predictive Analytics:
AI can use historical data and predictive analytics to anticipate future scheduling needs. For example, it can identify patterns in client needs and caregiver availability to proactively address scheduling conflicts.
3. Improved Efficiency:
AI-driven scheduling systems can optimize routes and assignments, reducing travel time between clients and minimizing caregiver fatigue. This not only improves efficiency but also enhances the overall client experience.
4. Care Continuity:
AI can ensure care continuity by automatically scheduling substitute caregivers when a primary caregiver is unavailable. This minimizes disruptions in care delivery and ensures that clients receive consistent support.
The Future of Home Care with AI
As AI continues to advance, its role in home care is expected to grow even more significant. Beyond client-caregiver matching and scheduling, AI can assist in remote monitoring, medication management, and predictive health analytics, further improving the quality of care provided at home.
However, it's essential to address potential challenges associated with AI in home care, such as data privacy and ethical considerations. Clients and caregivers must have confidence that their personal and health data is handled securely and in compliance with regulations.
In conclusion, AI is transforming the home care industry by revolutionizing client-caregiver matching and scheduling. This technology brings efficiency, accuracy, and improved outcomes to the home care experience, benefiting both clients and caregivers. As AI continues to evolve, its potential to enhance home care services and support aging populations remains a promising and exciting prospect. By embracing AI, the home care industry can provide better care for those who need it most, right in the comfort of their homes.