Scaling Your Home Care Business
Executive Strategy Retreat
The Scaling Your Homecare Business Executive Retreat is designed for homecare company owners who want to grow their business to the 90th percentile in revenue. This highly interactive course, presented by a leading industry expert, takes a small group of company owners through the steps of building your Strategic Business Growth Strategy and executing with excellence.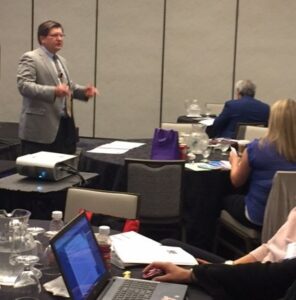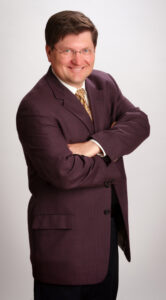 About Our Retreat Leader
Stephen Tweed, CSP, has spent the last 30 years working with home care organizations that want to grow and with home care leaders who want to prepare for the future. Currently, he is the Chairman and CEO of Leading Home Care…a Tweed Jeffries Company, and Founder of the Home Care CEO Forum, a network of executives in the top 10% of the home care industry.
Stephen is an internationally recognized health care and business strategist, award-winning professional speaker, and published author. His most recent book, Conquering the Crisis: Proven Solutions for Caregiver Recruiting and Retention, was published in 2018.
As a part of his work, he regularly conducts industry research in order to identify the best practices in strategy, leadership, and talent acquisition. The Home Care CEO Executive Strategy Retreat is based on proven best practices observed in the industry's top-tier companies.
The Home Care Executive Strategy Retreat
In-Home Personal Care, also known as Home Care, or Private Duty Home Care, is the fastest-growing segment of health care in America. Over 26,000 companies provide in-home care for the elderly and disabled. Besides offering the opportunity to make a difference, home care business owners can build a substantial business, earn a comfortable living, and build a significant retirement asset.
According to the HCP Annual Benchmarking Report, the median-sized home care company in 2022 generated $1.66 million in revenue. The Top 7% Mastermind Group of the Home Care CEO Forum had an average annual revenue of $5.7 million, while the Top 5% Group had an average annual revenue of $11.8 million.
The Home Care CEO Executive Strategy Retreat is designed to help home care company owners develop a five-year business growth strategy that will take them to the top tiers of our industry. This interactive retreat will guide you through the eight strategic elements of your business that will enable you to grow your businesses, increase your income, and get ready for the future.
Purpose
To provide tools for home care company owners to plan, organize, and execute a strategy to grow their business into the top tier of our industry.
Objectives
As a result of this interactive retreat, participants will be able to:
Explore eight proven elements of effective home care growth strategies.
Begin developing and implementing a five-year growth plan.
Interact with other home care company owners as you work through each tool in each module.
Come away with a detailed plan to put these principles into action to grow your business and get ready for the future.
Elements of the Retreat
Opportunities in Private Pay Home Care – An overview of the home care business
Vision – What do you want your business to be like in 5 years?
Values – "Culture Eats Strategy for Breakfast"
Distinction – What Makes You Different?
Purpose – The Four Big Why's of Growing Your Business
People – Getting the Right People on the Bus and in the Right Seats
Promotion – Building Your Brand and Attracting New Patients/Clients
Processes – The Twelve Proven Processes of Highly Effective Home Care Companies
Performance – The Critical Measures of Success for Your Company's Performance
Program Format
Present the topic
Provide examples
Personal work using a provided tool
Roundtable discussion
Debriefing
Interactive Networking Opportunities
Plenty of networking opportunities will be included through roundtable discussions, and also during breakfast, lunch, breaks, and a happy hour reception with fellow retreat participants. 
Upcoming In-Person Executive Strategy Retreats:
December 11, 12, 13, 2023
Marriott Orlando Airport Lakeside
7499 Augusta National Drive
Orlando, FL 32822-5015
Hosted by The Home Care Association of Florida
Register Today!
Upcoming Virtual Executive Strategy Retreats:
If traveling to Orlando, Florida or another city in the US for our two-day Executive Strategy Retreat is not an option for you, you can receive the same benefit by participating in our online Virtual ESR with Stephen Tweed during three days in February and March 2024. Dates to be determined. 
Where in the world are Jensen and Stephen?
Jan 14th – 17th


Anaheim, CA – Jensen

Feb 5th- 11th


Marco Isl. FL – Jensen & Stephen

Feb 12th – 14th


Naples FL – Jensen & Stephen

Feb 27th


Albany, NY – Stephen

March 3rd-5th


San Antonio, TX – Stephen

March 14th – 18th


San Diego, CA – Jensen 

Oct 8th-10th
South Bend, IN – Jensen & Stephen
Oct 23rd – 24th


Chicago, IL – Jensen & Stephen

Nov 13th – 14th
Las Vegas, NV – Jensen