By Stephen Tweed
What is the median revenue for all the companies in the home care industry?
How large is the average home care franchise?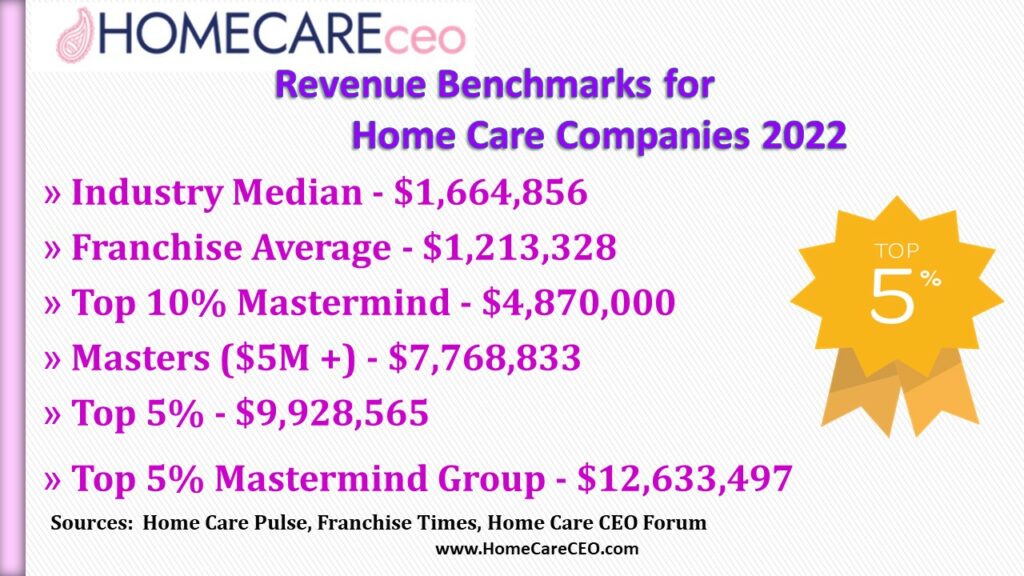 How large are the companies in the top 10% of our industry?
How large are the companies in the "Masters" category?
These are just a few of the questions that are answered by the annual HCP Benchmarking Study from Home Care Pulse.
At Leading Home Care and the Home Care CEO forum, we are huge supporters of the annual industry benchmarking study, because the data from this report is invaluable in making strategic decisions to grow your business. I'm a big believer in the quote from W. Edwards Deming who said, "Without the data, you are just another person with an opinion."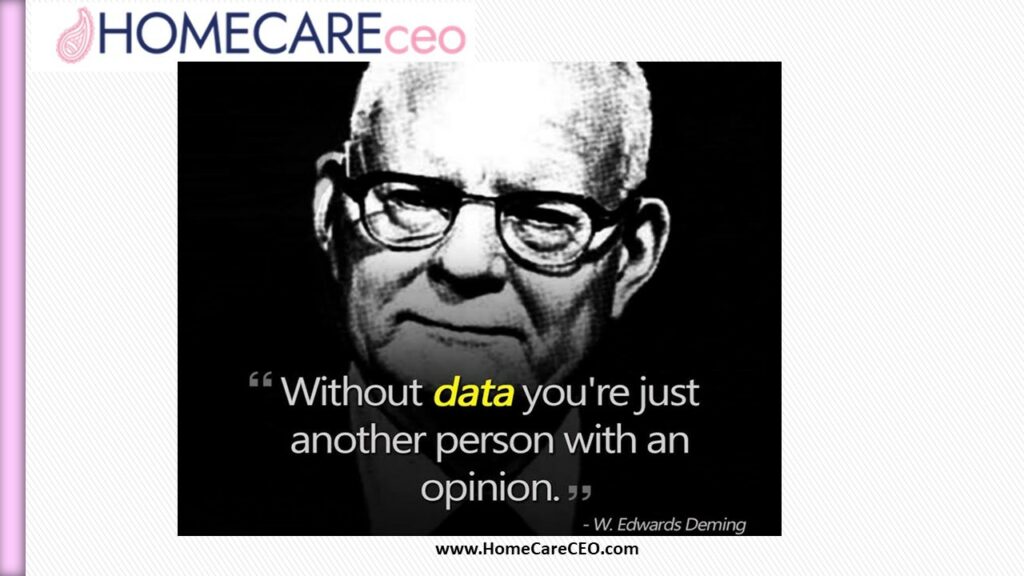 You can get the industry data by purchasing the report. More importantly, you can get your own data by downloading the Benchmarking Preparation Worksheet and then digging the data out of your own software and financial reports.
It's a lot of work.
But if you are serious about growing your business to the next level, you'll do the work, gather the data, input the results, and buy the report.
Mastermind Members Do Their Own Benchmarking
We are such big believers in home care industry benchmarking that we do our own benchmarking within our Home Care CEO Mastermind Groups. Each year, at the same time data are being collected by Home Care Pulse, the Home Care CEO Forum gather's data from the 50 companies that are members of our mastermind groups.  We tabulate our data, compare it to the industry data, and have in-depth discussion about what we can learn from analyzing our own data. 
The conversations that come out of that analysis are amazing. Member companies dig deeply into such questions as …
Where are you spending your marking dollars and what results are you getting?
How much are you investing in caregiver recruiting, and which sources get the best results?
What % of your revenue are you investing in your office team compensation and benefits?
How do our gross margins compare to the industry, and how can you improve them?
Participate in the Benchmarking Study
Take some time to download the HCP Benchmarking preparation worksheet. Go through your software and gather the data. Submit the data. Buy the report.
The survey is open until February 28, so begin today.
If you do that, you will be among the leading companies in our industry who understand their own numbers, compare their numbers to the industry, and make better decisions using this data.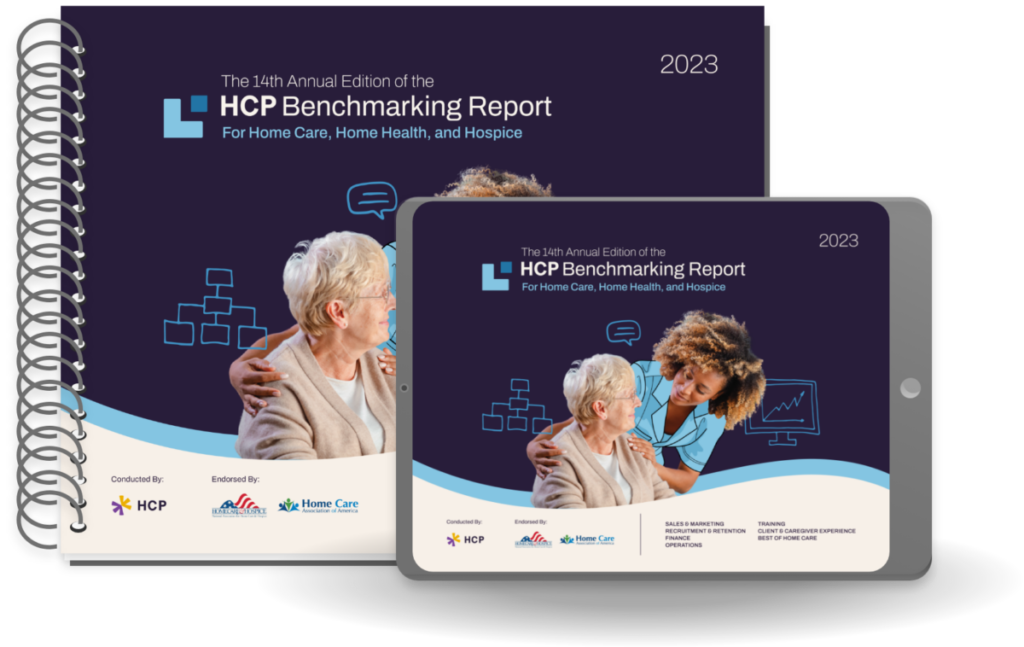 Join a Mastermind Group
Take this process to the next level. Join a Home Care CEO Mastermind Group. Participate in our benchmarking study. Engage in detailed discussions of the data. Make even better business decisions. Grow your company to the next level.
Don't delay. Explore mastermind groups. Visit a group. See if it's a good fit for you. Join a group.