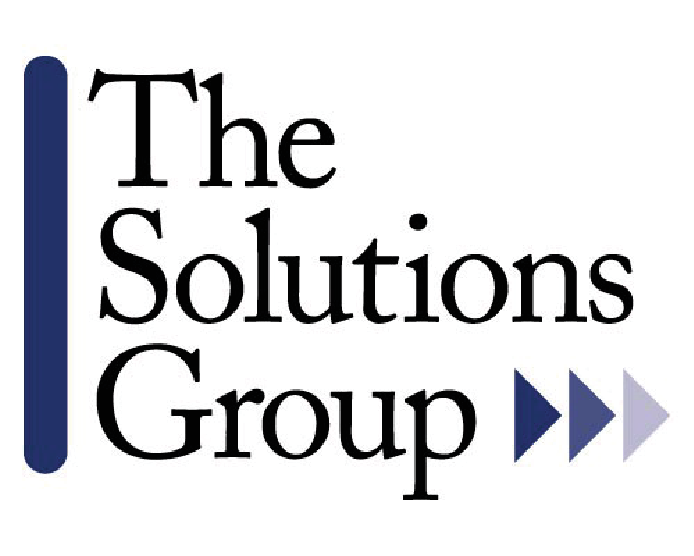 As part of the re-branding and strategic growth of the Home Care CEO Forum, we are happy to let you know that we have re-engaged our Resource Partner Program. This is a program where we develop strategic partnerships with companies that provide products and services to the home care industry, and where we can publicly endorse and promote these companies and their offerings.
Our next Resource Partner for 2023 is The Solutions Group, one of the top insurance agencies focusing on home care.  Stephen Tweed, founder of the Home Care CEO Forum, has personally selected The Solutions Group as our Resource Partner in the insurance category, and is personally endorsing this company and their insurance products.
Here is what Stephen Tweed Says about The Solutions Group: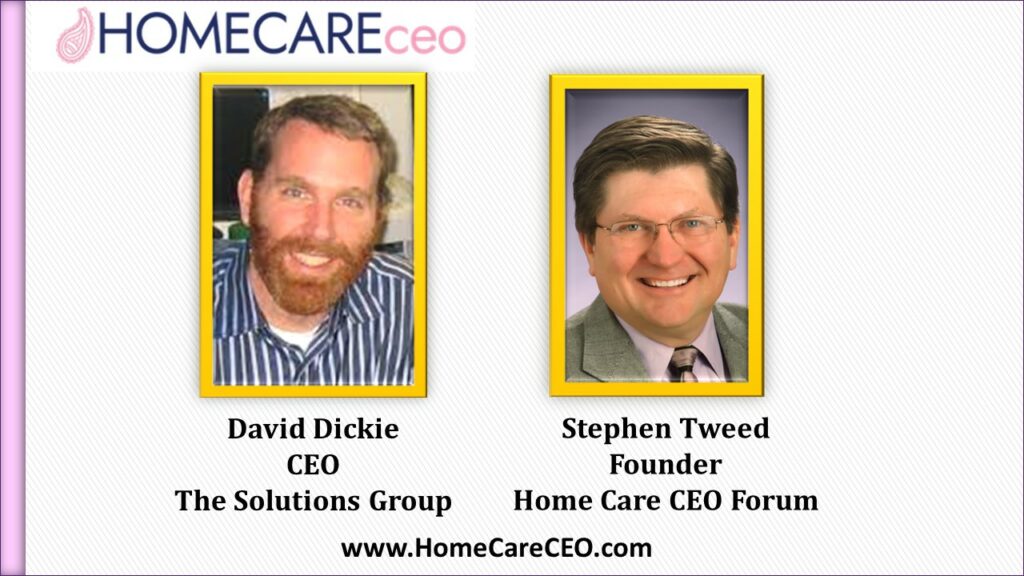 "I am delighted to personally recommend that you consider The Solutions Group for your professional liability insurance, non-owned automobile coverage, and workers compensation insurance. There are three specific reasons for my recommendation:   
I have personally known David Dickie, the founder and owner of The Solutions Group for many years. I find him to be a man of high integrity who is actively engaged in the home care industry, and supportive of what we do. For me to endorse any company, I want to have a personal relationship with the owner or CEO and feel confident that I can reach out on behalf our members or clients to solve a problem.
The Solutions Group saves our members and clients money. Over the years I have received many comments from mastermind members and home care company owners when I referred them to The Solutions Group, and then they called to let me know how much money they saved compared to their current insurer.
Home Care CEO Mastermind Members recommend The Solutions Group. We really like to endorse companies and products used by our mastermind members and strategic business coaching clients. Those members and clients we have referred to The Solutions Group regularly give us feedback about how enthusiastic they are about the price, service, and confidence they get from working with David Dickie and his team.
In the interest of total transparency, I must share with you that David Dickie is the person who really encouraged us to start the Resource Partner Program. A decade ago, as a subscriber to our weekly newsletter – The Home Care CEO Report – David called and asked if he could advertise with us. We were writing the newsletter for our own business development and had never accepted advertising. We decided to give it a try. David was overwhelmed with the response from our readers and was able to help many home care company owners with their insurance needs and save them money along the way.
That was the beginning of a long term friendship and strategic business partnership.  I've recommended the Solutions Group, and they have referred clients to Leading Home Care, and The Home Care CEO Forum.  Don't take my word for it. Do your own due diligence.  Ask questions. Talk with other users. I'm confident that you'll find this a great company to work with, and a process that will help you achieve the greatest value for the company you have spent years of hard work building.
Stephen Tweed
Founder, Home Care CEO Forum
CEO, Leading Home Care…a Tweed Jeffries company